Are you curious to know what will be waiting for you after completing the program? Check out personal stories of our colleague, who completed the program and experienced mobility or took development opportunity in their home plant.
Kamila arrived to Rohoznik from Poland where she was working as a Technical Advisor and is now gaining experience at our Quality Laboratory.
Read more
What do you expect from the Mobility assignment?
The most important thing is broadening my experience. Also, I am sure that it is a great opportunity to develop myself, gain new skills, learn a new language, meet new friends. For me Mobility is a special point in my development because I have decided to change my position, so I am gaining new experience right here. I hope that when I go back to my home plant I will be able to implement my experience which I will have gained in Rohoznik.
What do you see are the main benefits of the program?
Thanks to this program I had the possibility to better understand the whole process of cement production, not only from my position at work. ITP-C gives a huge knowledge, but it does it in a very easy way. What is more, I have the possibility to meet other specialists from CRH, and I am sure that it will be very useful in the future.
Why did you decided to participate in ITP-C and what do you like about the program most?
I think that taking part in the ITP-C program is a very special opportunity. I assumed that it would be a great possible step for my development for business life. Also, I really like travelling and meeting new people. This is what I like most about it, the people and the atmosphere. Each of us participants are in the same situation, eager to gain knowledge and do this by learning from each other.
Where do you see the main differences between your home plant and host plant?
It makes me very happy that I could join the team here and my observation is that the culture and the people are very similar to Poland. Although I have been here for only two weeks, it feels like Rohoznik is my home plant, but with new friends.
What would you suggest to your colleague if he/she would be considering an assignment like this?
Don't waste time for considering, just do it. ITP-C gives great opportunities for exchanging experience, broaden your knowledge and of course it is great fun!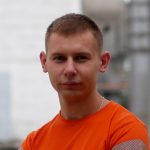 Oleksandr is a young process engineer from Ukraine now staying at our Rohoznik plant where he works at the Process department.
Read more
What do you see as the biggest value of this experience?
For me, by far, the biggest value of the international assignment is extending my professional network within the company with people who have different experience and approach – by exchanging those assets we will achieve better results.
What skills and knowledge have you gained that will be useful for your career and life?
The most important are communication and cooperation with people from another culture. Communication is a very strong instrument in the everyday work I do. Also, for me, as a process engineer, watching on everyday operation and performing the tasks has given me excellent technical experience and widened my view on process. It will definitely help me to be more effective in my further work.
Where do you see the main differences between your home plant and host plant?
Cement technology principles are similar everywhere, so the only one and most important difference is people. Everyone has different background and sees things in a different way; strategy and approach to cope with the problems, different communication styles.
Would you be willing to take another international assignment? And if yes, where and why?
As one of the four CRH strategical pillars ''Right people, right place, right time'', I truly believe that if my skills and knowledge will be required somewhere, I would like to take such an opportunity again. The main goals for me in international mobility are networking, constant development and achieving the expected results.
What would you say to your colleague who would be considering participating in ITP-C?
This program is a great opportunity for self-development and meeting people who will inspire you and in different ways will make you better as a specialist and as a person. If you get such a chance, don't miss it, use it and very soon you will see that it was 100% worth it.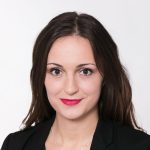 Jana is building her career in her home plant Rohožník in Slovakia. She started as an intern, then took opportunity in process department and currently is gaining experience as an production specialist with a goal to grow into a managerial role.
Read more
What do you see as the biggest value/impact of ITPC for you?
After the Programme, I made sure this was the right job for me. During the whole programme, I felt that I was being supported and developed. We also acquired a compact overview of what the business is about. Top professionals shared their experience from various fields with us. In addition, CRH is a place where strong relationships are built and I want to be a part of it.
What skills and knowledge have you gained that are useful for your career and life?
I found the soft skills trainings very interesting. Thanks to that, I have become more confident while making a speech or presentation. On the other hand, for me as a woman, the practical mechanical skills which I gained are also highly usable in my personal life.
How did your career change during the programme and after?
My job position has changed from Junior Process Engineer to Production Specialist. Now I have been made responsible for the cement mills.
There is a conclusive change when I compare myself before and after the Programme. The biggest one is the way of thinking, which is much more comprehensive now.
What are your next career plans and aspirations?
Production is the area where I feel that my job expectations are fulfilled and I can be beneficial for the company – in the future as a production manager.
What would you say to a colleague considering participating in the Programme?
There is no reason not to participate. It only has advantages. For instance, networking with new colleagues throughout Europe, a lot of fun and adventures. Also you have a great opportunity to go abroad. So many different people and cultures definitely enriched my career and personal life as well. I am very grateful to have had an opportunity to be a participant.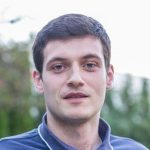 Aleksandar focus on his career in Novi Popovac plant in Serbia. Soon after attending ITPC he moved from his position of electrical maintenance engineer and became Head of Automation Department.
Read more
What do you see as the biggest value/impact of ITPC for you?
For me, the big value of ITPC is meeting people from other plants within CRH, creating a broader picture of the company's business as well as getting to know the cement industry in more detail. Getting to know more people brings us the opportunity to share or to get experienced information in all areas, and that is important not only for me as an individual but is also related to my plant and to my team as well.
What skills and knowledge have you gained that are useful for your career and life?
During ITPC, I gained communication, presentation and teamwork skills. After ITPC, I had the opportunity to use these skills in a few situations, and it turned out that what I had learned was useful for me. What is common for each department is that teamwork has to play a key role in everything, as well as the flow of information and communication on all levels.
How did your career change during the programme and after?
At beginning of ITPC, I was working as an electrical maintenance engineer; after ITPC, I was promoted to Head of IT and Industrial Equipment Automation (Head of Automation Department). Besides my commitment to my job and my own development, ITPC has helped me to develop my skills faster and much more efficiently.
What are your next career plans and aspirations?
I certainly have future plans for my career; the question is when and how quickly they can be achieved. Of course, if the opportunity arises work opportunity abroad, I would like to participate in that and to see how other plants operate. I am quite sure it would help me to gain experience and knowledge. Besides the motivation and desire to work on myself constantly, the aspiration to professionalism is one of my daily motivators.
What would you say to a colleague considering participating in ITPC?
I advise that anyone who has the opportunity to participate in ITPC should not miss it – it certainly has a very positive impact. ITPC is a great programme for developing people and creating a broader picture of cement production as well. Additionally, you will learn how an international company operates, and that you are part of it. You will develop your knowledge and skills, hear about the new experiences of colleagues from other plants, as well as expand your people network, and that is a very rare opportunity at the beginning of your professional career that you should not miss.